Ellie Madeland is a Swedish singer-songwriter, based in London & Berlin. Her debut single "Out of Nowhere" has been written and developed in collaboration with UK-based producer Gentle William. The song was released on October 1st, 2021, and is now available on Spotify, iTunes, Bandcamp and Amazon Music!

>> Click here to listen on Spotify! <<

A delicate fusion of ethereal vocals and unhinged folkiness, adrift in a sea of disembodied electronica. The single offers the first insight into a collaboration that is hinting at an album's worth of material, currently anticipated for release in 2022.
Listen now: 'Out of Nowhere'
BIO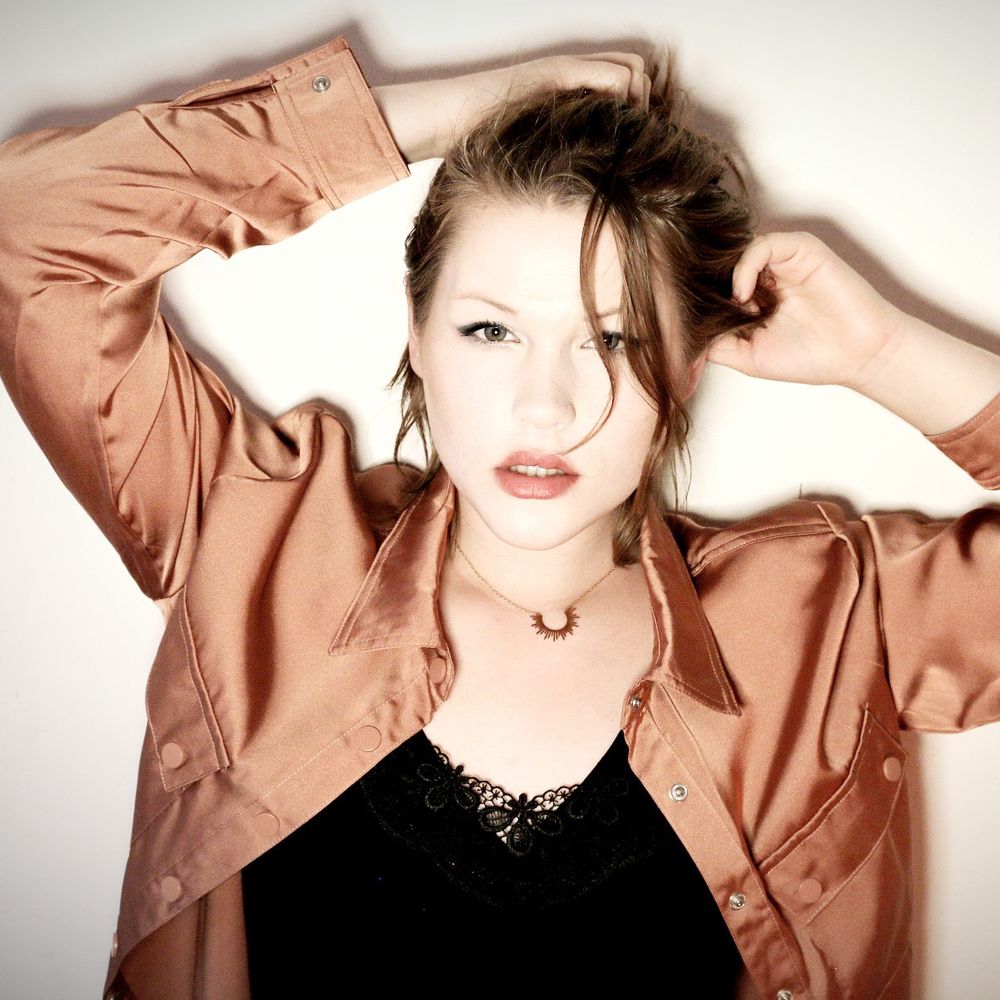 Ellie Madeland is a singer-songwriter from a small village in Småland, South of Sweden. Demonstrating a passion for creativity from an early age, her father taught her how to play guitar, piano and how to write songs.

After graduating a Film and Music program in Sweden, she moved to London in 2015 to continue studying (this time Acting and Directing), and explore the UK music scene.

Between 2018 and 2019, Ellie became the singer of synth-pop duo Island Empire. Following the release of Island Empire's album "Olympian" in early 2020, the Covid-19 lockdown forced a live music and band-related hiatus.

Ellie began to explore the potential for recording and releasing her own songs, via a long-distance writing & production partnership with UK-based producer and multi-instrumentalist, Gentle William.

GW has previously worked with The Whiskey Priest, novelist/songwriter Sophie MackIntosh, and the Brighton-based collective Junkboy (whose latest album was described by Mojo Magazine as a "moment of calm in our turbulent world...").

As for "Out of Nowhere" - it's like Brian Eno once said:
"Things come out of nothing... the tiniest seed in the right situation turns into the most beautiful forest...".

And it was just that - an instrumental idea that had sat on GW's laptop for several years, amounting to nothing, suddenly developed into a fully-formed song when Ellie heard it and demoed a melody. Perhaps not an unusual MO for collaboration in itself, but given that Ellie and GW have still never actually met nor had a proper conversation in real life, there is a certain peculiarity about their approach to writing music.
GALLERY (Instagram Sneak Peak)
REVIEWS
"Our discovery today brings us out of our comfort zone and proves that creativity still exists in the musical landscape. The talented and surprising ELLIE MADELAND caught our attention thanks to her latest offering 'Out Of Nowhere'. The song is aptly named as it sends us straight to a new world, an unexpected artistic universe. We particularly appreciate the recognizable vocal tone and performances. The experimental ballad is blessed with trip-hop hints and alternative pop vibes. But maybe we should avoid labelling ELLIE MADELAND's music with specific genres as it has its own truth and recipe." - The Further
"Channelling a more ethereal and atmospheric direction this time around, 'Out Of Nowhere' showcases her as a warm and vibrant songstress emerging right now. With its breathtaking textures, sweeping aesthetic, and her effortless vocals at the helm, she is looking to make quite the mark with this new one." - Chris Bound